Najaare Jordan Sandhu Mp3 Song Download
Title: Najaare
Duration: 2 Mins 48 Secs
Released On: 01 May 2023
Monthly Rank: 5
Description: Najaare mp3 song download, The song Najaare is from album Never Before - EP is sung by Jordan Sandhu. This song is composed by Preeta, Narinder Batth,Balkar,Karan Thabal,Joban Cheema and it's music is directed by Mxrci,Desi Crew,Jay B Singh. Najaare Mp3 song is released under the music label of Speed Records on dated 01 May 2023 in Punjabi category. You can play it online and even create its ringtone.
Select Mp3 Format


Download as 32 Kbps [1.04 MB]

Download as 48 Kbps [1.15 MB]

Download as 128 Kbps [2.76 MB]

Download as 320 Kbps [6.6 MB]

Download Najaare Ringtones


Play This Song
Najaare video song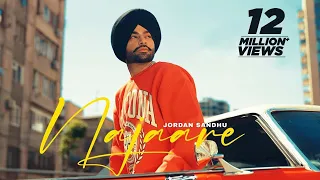 Download Najaare video
Share This Song
Copy URL:
Najaare Lyrics
Show Mxrci On It!
Ho Gypsy Rakhi Aa Petrol Goriye
Tension Nu Karida Makhaul Goriye
Gypsy Rakhi Aa Petrol Goriye
Tension Nu Karida Makhaul Goriye
Show whole lyrics of Najaare
You may also like
Jordan Sandhu Najaare mp3, Jordan Sandhu new song
Najaare Jordan Sandhu song download
Najaare, Jordan Sandhu
Tags: Najaare song download, Jordan Sandhu Najaare full mp3, Download Najaare Punjabi, Najaare by Jordan Sandhu on riskyjatt
©2023 RiskyJaTT.Com