RiskyJaTT.Com
Raavan Jassi Joga Mp3 Song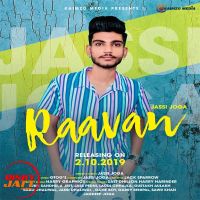 Title: Raavan
Released On: 2019-10-02
Please rate this song
Thank you for rating this item!
Description: The song Raavan is from album Raavan is sung by
Jassi Joga
. This song is composed by Jassi Joga and it's music is directed by Gtog'$. You can play it online and even create its ringtone
Download This Song

Download Original Song [3.19 MB]

Download as 48 Kbps [1.39 MB]

Download as 128 Kbps [3.49 MB]

Download as 320 Kbps [8.54 MB]
Play This Song
Raavan Ringtones
Raavan Ringtones

Share This Song
You may also like
Song info: Download Raavan mp3 song by Jassi Joga. This song is from album Raavan by Jassi Joga. You can download in this song as 48kbps, 128kps, 320kbps, zip formats or even create ringtone which can be played online.
RiskyJaTT.Com