Mai Kamli Himanshu Kalia Mp3 Song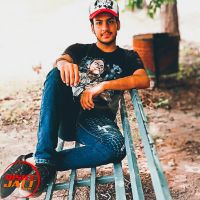 Title: Mai Kamli
Released On: 13 Oct 2019
Please rate this song
Thank you for rating this item!
Description: The song Mai Kamli is from album Mai Kamli is sung by Himanshu Kalia. This song is composed by Himanshu kalia and it's music is directed by Himanshu kalia. Mai Kamli Mp3 song is released under the music label of Himanshu kalia Official on dated 13 Oct 2019 in New Talent category. You can play it online and even create its ringtone

Download This Song


Download as 48 Kbps [584.97KB]

Download as 128 Kbps [1.34 MB]
Play This Song
Mai Kamli Ringtones
Mai Kamli Ringtones

Share This Song
Mai Kamli Lyrics
Ve Gal Sun chaleya... Tere Utto Jaan me Vari c.
Tere karke me v channa sab Kuj hari c.
Ve tere dite Zakhama nu me Jar gayi ha.,
Show whole lyrics of Mai Kamli
You may also like
#MaiKamli #HimanshuKalia #NewTalent #Mp3download #Himanshukalia #Himanshukalia #HimanshukaliaOfficial #MaiKamli
Tags: Mai Kamli mp3 song download, Himanshu Kalia Mai Kamli full mp3, Download Mai Kamli New Talent, Mai Kamli by Himanshu Kalia on riskyjatt
RiskyJaTT.Com