Tune Mere Janna Rehbar Deol Mp3 Song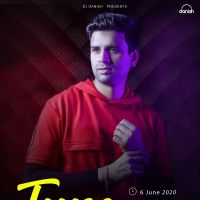 Title: Tune Mere Janna
Released On: 11 Jun 2020
Please rate this song
Thank you for rating this item!
Description: Tune Mere Janna mp3 song download, The Song Tune Mere Janna is sung by Rehbar Deol. This song is composed by Guri Virk and it's music is directed by Dj Danish. Tune Mere Janna Mp3 song is released under the music label of Rehbar Deol on dated 11 Jun 2020 in New Talent category. You can play it online and even create its ringtone.

Select Mp3 Format


Download as 48 Kbps [757.09KB]

Download as 128 Kbps [1.88 MB]

Download as 320 Kbps [4.62 MB]
Play This Song
Tune Mere Janna Ringtones
Tune Mere Janna Ringtones

Share This Song
Tune Mere Janna Lyrics
Mahiya ve tu kadar na pai.
Mere wafa nal kiti bewafai.
mai sunya ishq de dhaage hunde saha to kache
apna aap gawa k mai c a saamb k rakhe.
rakh lainda tu khyal mera das ki janda c tera.
mai bs tera kardi rae lagda ahiyo kasoor mera.
Show whole lyrics of Tune Mere Janna
You may also like
#TuneMereJanna #RehbarDeol #NewTalent #Mp3download #GuriVirk #DjDanish #RehbarDeol #TuneMereJanna
Tags: Tune Mere Janna mp3 song download, Rehbar Deol Tune Mere Janna full mp3, Download Tune Mere Janna New Talent, Tune Mere Janna by Rehbar Deol on riskyjatt
RiskyJaTT.Com