Game Hardeep Grewal Mp3 Song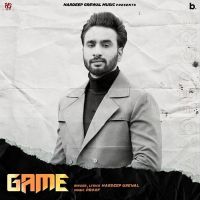 Title: Game
Duration: 3 Mins 25 Secs
Released On: 19 Aug 2020
Please rate this song
Thank you for rating this item!
Description: Game mp3 song download, The Song Game is sung by Hardeep Grewal. This song is composed by Hardeep Grewal and it's music is directed by Proof. Game Mp3 song is released under the music label of Hardeep Grewal Music on dated 19 Aug 2020 in Single Track category. You can play it online and even create its ringtone.
Download This Song


Download as 48 Kbps [1.56 MB]

Download as 128 Kbps [3.51 MB]

Download as 320 Kbps [10.09 MB]
Play This Song
Play Game Video Online
Game Ringtones
Game Ringtones

Share This Song
Game Lyrics
Yeah Proof!
Oh Maneya Tu Sohni Ae
Dil Khoni Ae Manmoni Ae
Jatt Vi Adbaida Dekhi
Game Tere Te Pauni Ae
Show whole lyrics of Game
You may also like
#Game #HardeepGrewal #SingleTrack #Mp3download #HardeepGrewal #Proof #HardeepGrewalMusic #Game
Tags: Game mp3 song download, Hardeep Grewal Game full mp3, Download Game Single Track, Game by Hardeep Grewal on riskyjatt
RiskyJaTT.Com