Sarkare Ni Preet Dhiman Mp3 Song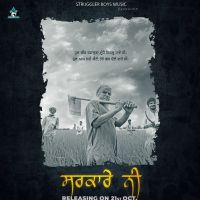 Title: Sarkare Ni
Released On: 21 Oct 2020
Please rate this song
Thank you for rating this item!
Description: Sarkare Ni mp3 song download, The Song Sarkare Ni is sung by Preet Dhiman. This song is composed by Jassie Gaddu and it's music is directed by Sunny Romana. Sarkare Ni Mp3 song is released under the music label of Struggler Boys Music on dated 21 Oct 2020 in New Talent category. You can play it online and even create its ringtone.
Select Mp3 Format


Download as 48 Kbps [1.05 MB]

Download as 128 Kbps [2.65 MB]

Download as 320 Kbps [6.49 MB]

Download Sarkare Ni Ringtones

Play This Song
Share This Song
Sarkare Ni Lyrics
Kasar na pehla c chaddi ni hun tan hadh hi ho gyi ...
Dekhde dekhde ni gal vadh hi ho gyi ....
Hjey tan firda sadka tey
J agya badka tey ..
Dhauna janda a j dhena aunda ea..
Show whole lyrics of Sarkare Ni
You may also like
Preet Dhiman Sarkare Ni mp3, Preet Dhiman new song
Sarkare Ni Preet Dhiman song download
Sarkare Ni, Preet Dhiman
Tags: Sarkare Ni mp3 song download, Preet Dhiman Sarkare Ni full mp3, Download Sarkare Ni New Talent, Sarkare Ni by Preet Dhiman on riskyjatt
©2021 RiskyJaTT.Com