Class Rav Aulakh Mp3 Song Download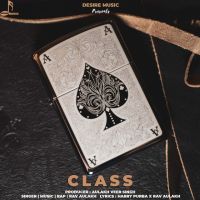 Title: Class
Duration: 3 Mins 16 Secs
Released On: 02 May 2022
Description: Class mp3 song download, The Song Class is sung by Rav Aulakh. This song is composed by Harry Purba. Class Mp3 song is released under the music label of Desire Music on dated 02 May 2022 in Punjabi single track category. You can play it online and even create its ringtone.
Select Mp3 Format


Download as 32 Kbps [1.04 MB]

Download as 48 Kbps [1.55 MB]

Download as 128 Kbps [3.42 MB]

Download as 320 Kbps [7.6 MB]

Download Class Ringtones


Play This Song
Share This Song
Copy URL:
Class Lyrics
Oh Layi Asle Te Rakm Ae Bhari Pind
Pind Vich Bappu Di Ae Kaim Sardaari
Oh Kurte Ae Chitte Par Kam Ae Black Billo
Gode Nerhe Aa Ke Bainde Bande Sarkaari
Oh Ginti Ae Ghat Chota Circle Bhawe.
Naal Rakha Naa Bande Main Snake Goriye
Show whole lyrics of Class
You may also like
Rav Aulakh Class mp3, Rav Aulakh new song
Class Rav Aulakh song download
Class, Rav Aulakh
Tags: Class song download, Rav Aulakh Class full mp3, Download Class Punjabi Single Track, Class by Rav Aulakh on riskyjatt
©2023 RiskyJaTT.Com